REFORMA

WHITE&ONE

, MADRID



con

struido
Cliente:

White&One


Año: 2O18
Area: 3Om2
presupuesto: 7.OOO €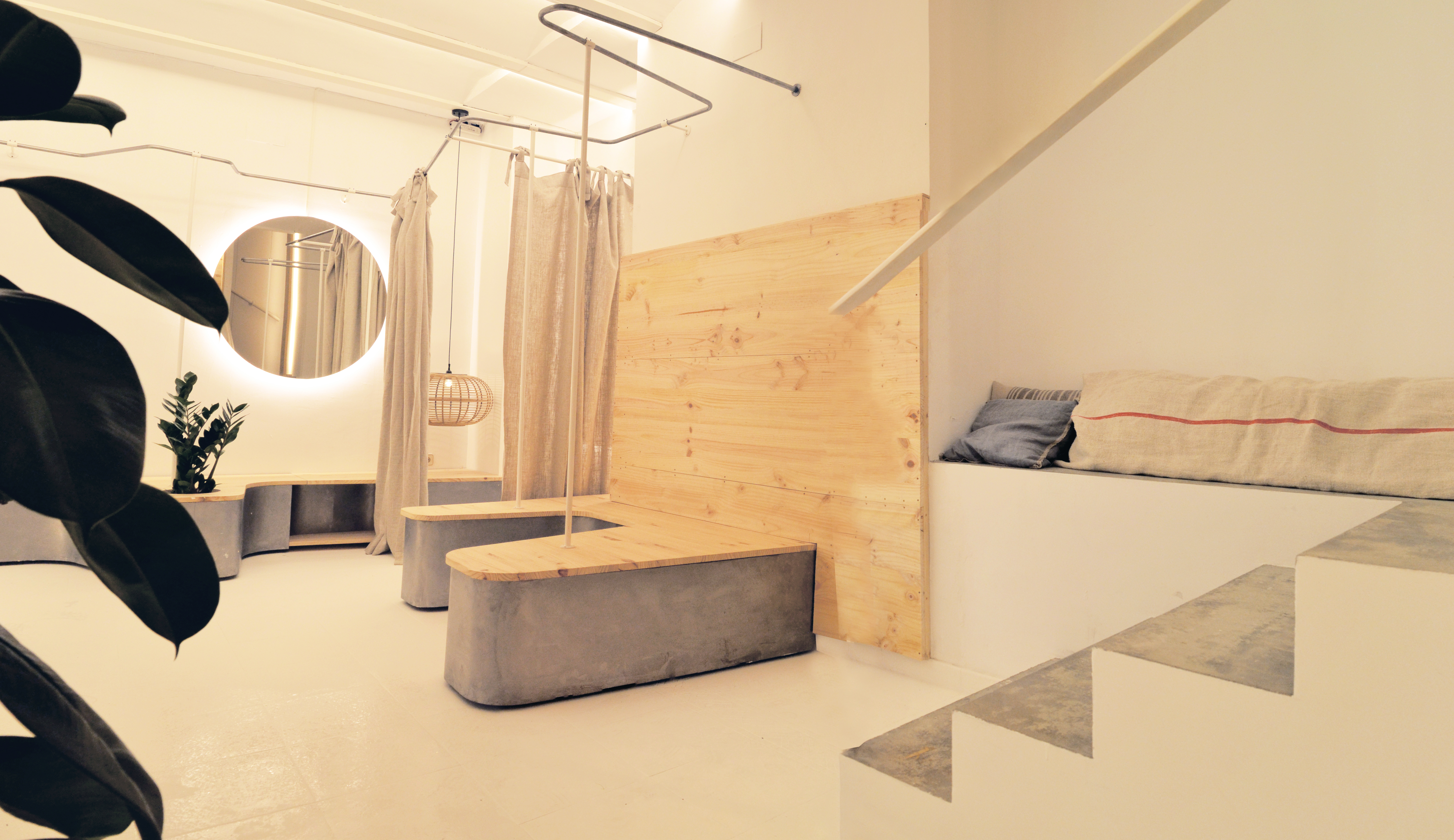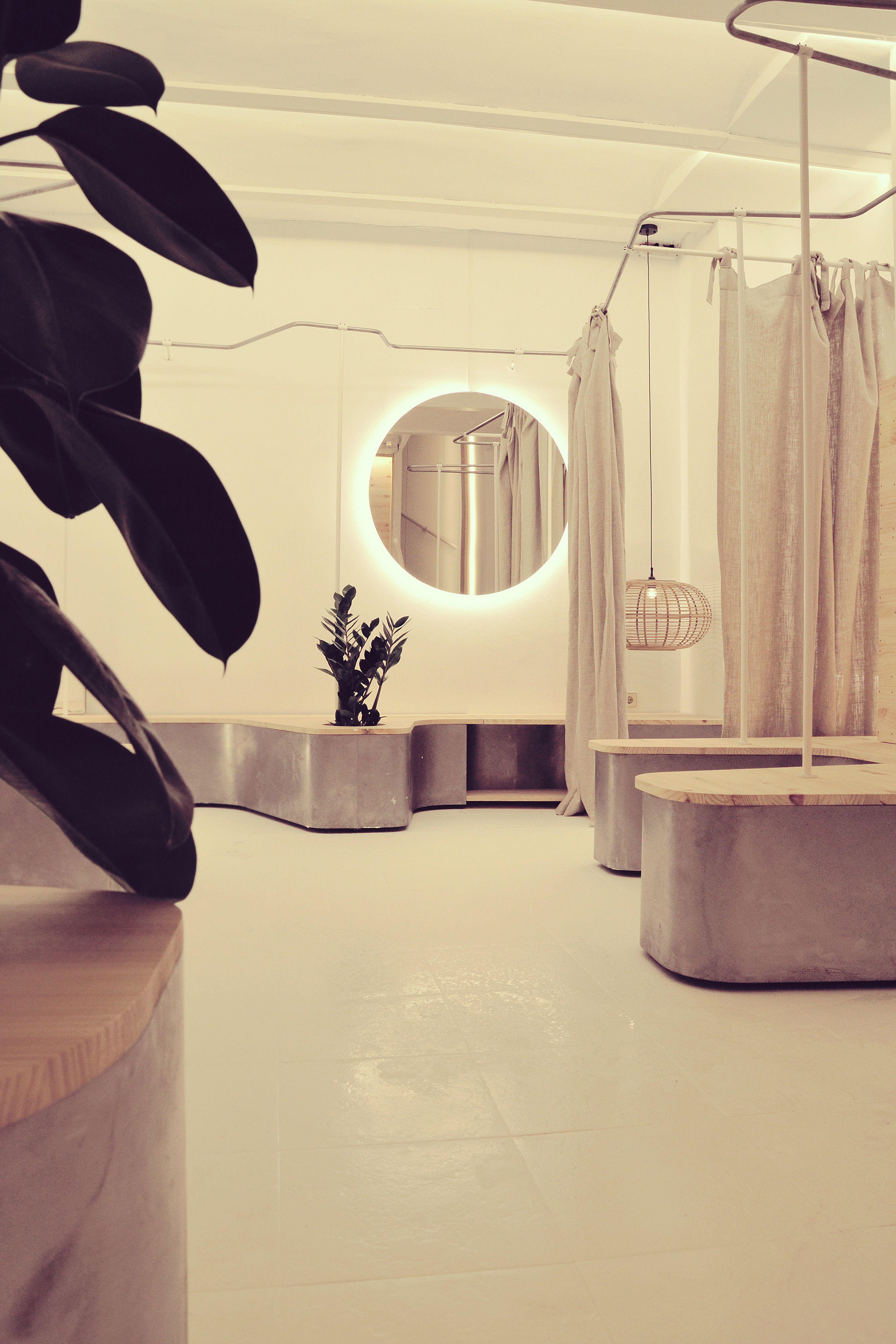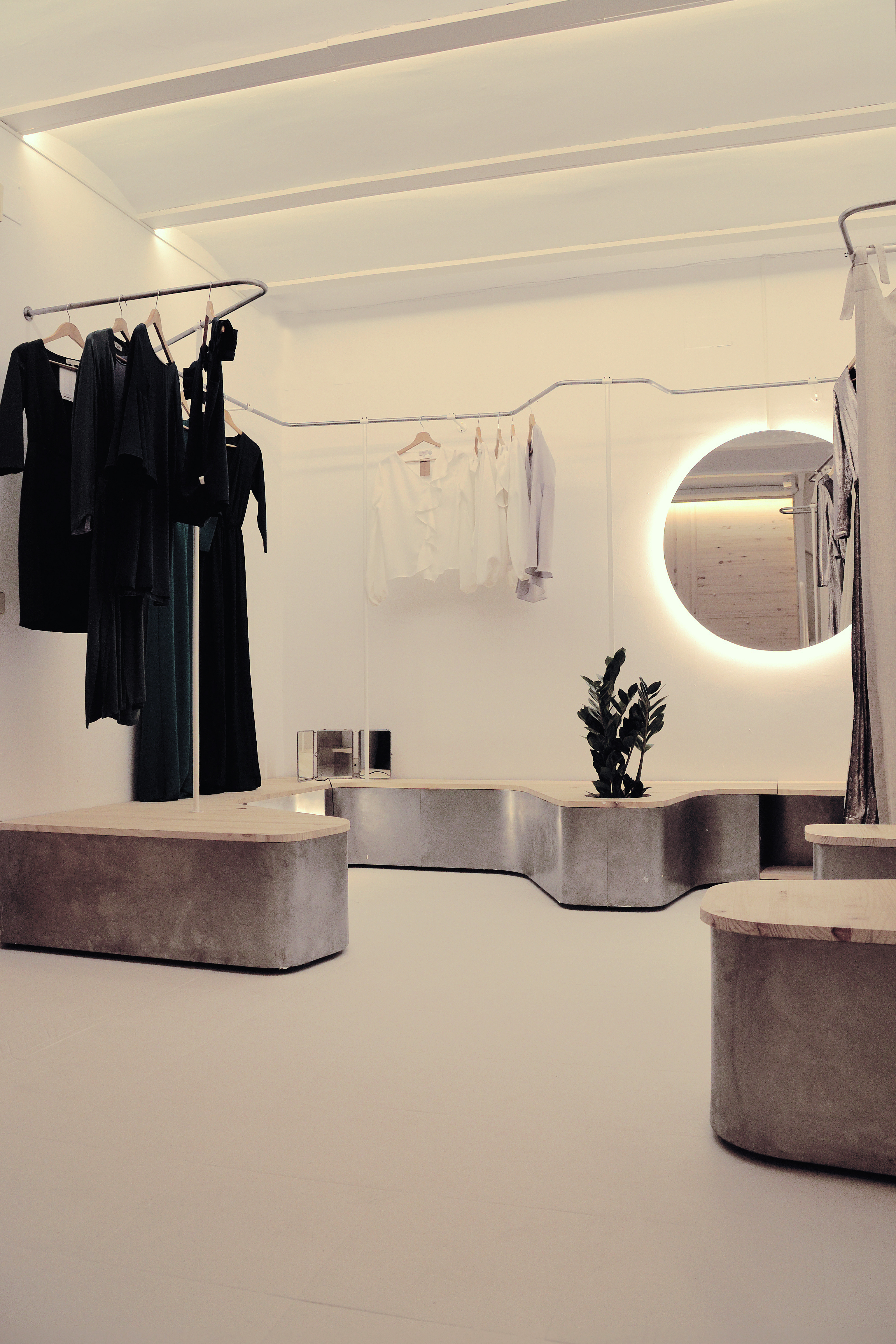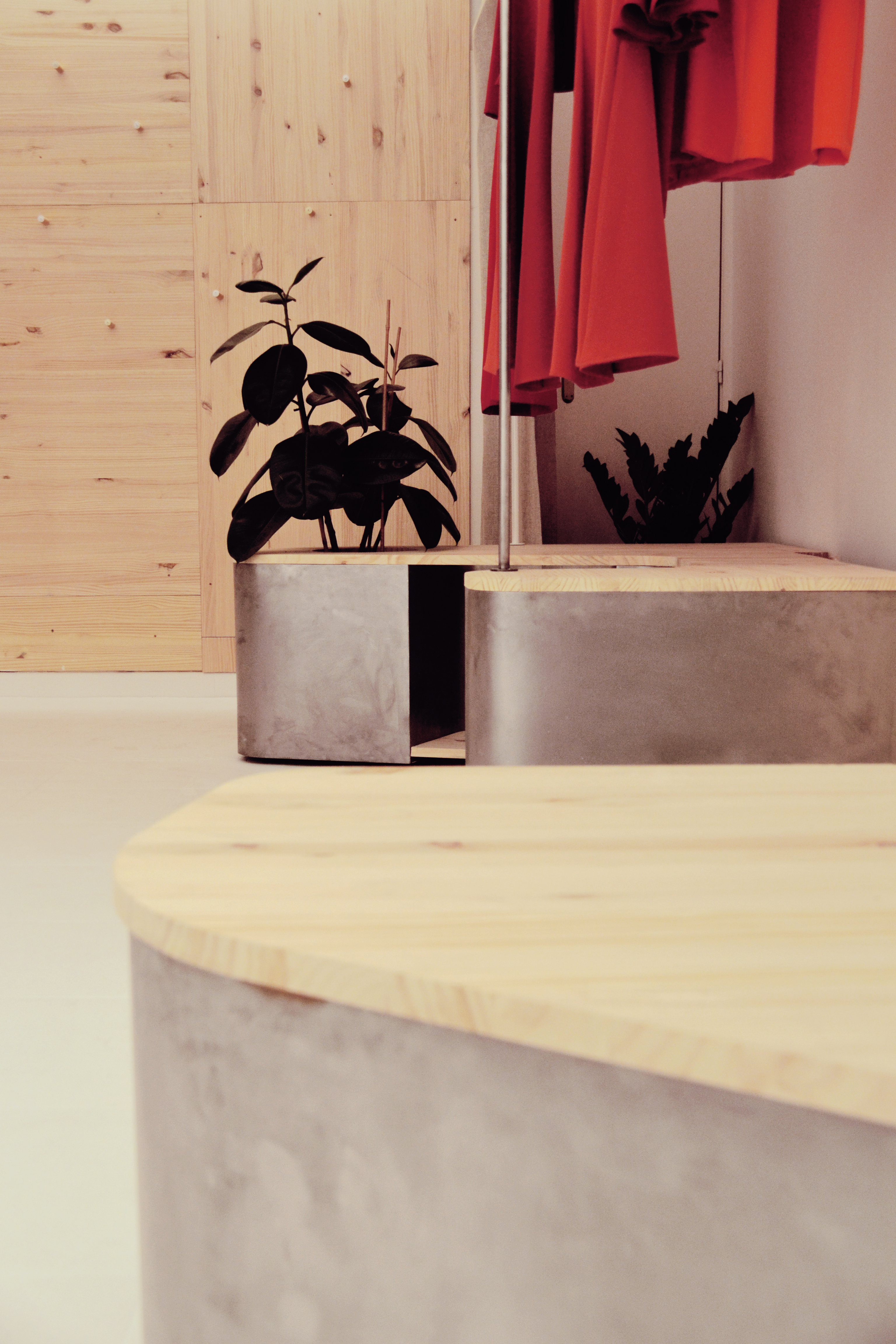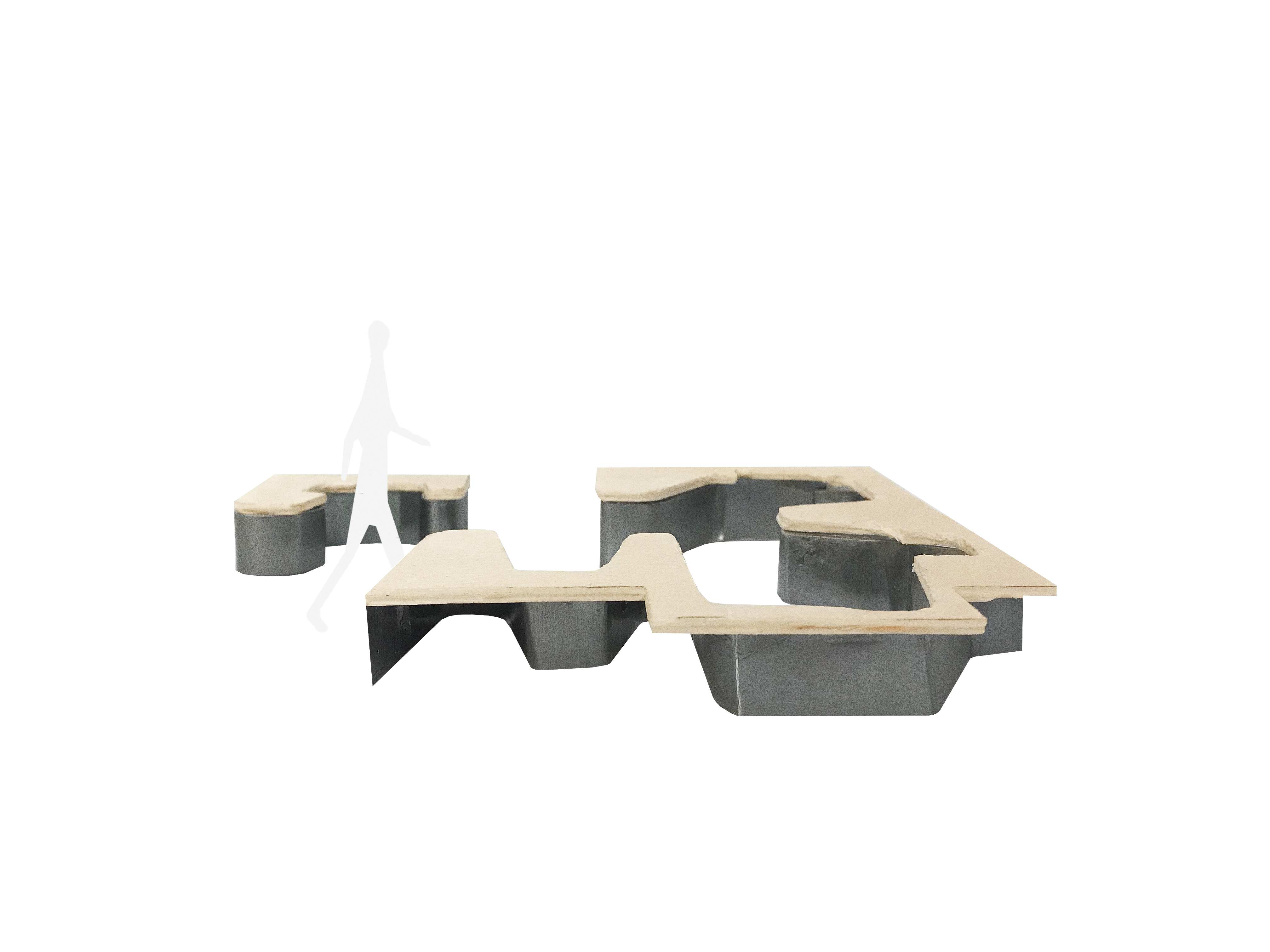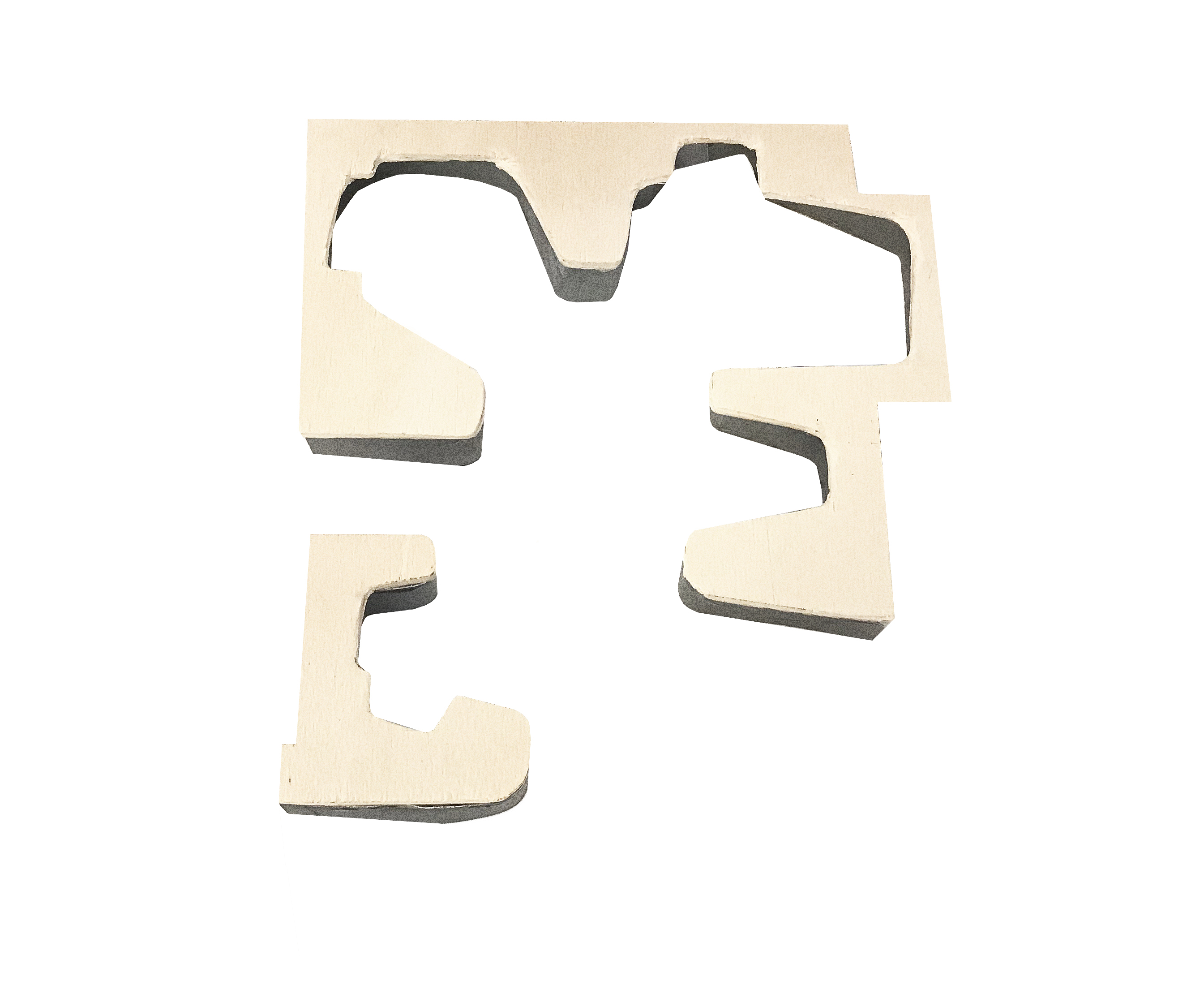 ︎DESCRIPCIÓN /

BRIEF




El punto de partida, un sótano de 28m2 sin luz natural y de perímetros regulares. El objetivo, transformar por completo la espacialidad de dicho sótano, únicamente por medio del mobiliario y la iluminación, para poder ser utilizado como expositorio de ropa de fiesta.

La aspiración fundamental desde el incio fue la creación de una sensación espacial mayor, por ello, se optó por una solución de mueble contínuo y sinuoso. Las curvas de dicho mueble se despegan del perímetro existente evitando el acoplamiento rígido a sus formas y creando pequeños espacios, como el probador o un pequeño almacén.

Siguiendo las formas del mueble se crea el perchero, que recorre la totalidad del espacio y permitirá la exposición de las prendas. Se crea de esta forma un nuevo perímetro con un frente contínuo de chapa blanca (acero de 0,8mm), acompañado de un ligero perchero de acero tubular que crea una sensación espacial envolvente.

Se estudia el pliegue, el quiebro y la curva para optimizar el uso del espacio y número de prendas a exponer, de tal manera que la geometría del perchero consigue un 115% más de longitud de la que tendría imitano su perimetro original.

Se prevee una iluminación completamente integrada e indirecta, colocada tras las espejos y en las bovedillas del forjado, que iluminadas disipan la luz generando calidez. Esta calidez se ve intensificada por medio del acabado superior del mueble ejecutado en madera, material cálido, al igual que la puerta corredera que cierra el almacén y el remate que oculta la escalera de acceso.

De esta forma y mediante una ejecución sencilla, queda transformado el pequeño sótano de manera integral.


︎


The starting point was a 28m2 basement with the absence of natural light and a straight perimeter. The goal was to fully transform the space with the delicate use of light and the incorporation of bespoke furniture for the exhibition of party dresses.

The main idea was to change the scale of the room so the furniture was designed as a fluid and low element to increase the perimeter length and therefore expand the space. The curves allowed to create a second skin in order to increase the flexibility of the space by creating smaller regions to accommodate the fitting room and a small cloak room.

The dress racks follow the furniture's shape by hanging over the whole space allowing to expose colorful garments. The new frontage consists of a continuous steel elevation and a light suspended dress rack that surrounds the customer.

A careful study on how to fold, bend and curve the shapes was carried out to optimize the reduced space available and the amount of clothing to be exposed. Therefore the new geometry of the dress rack has allowed for a 115% increase in the length available to hang the dresses as opposed to having followed (mimicked) the original perimeter.

The lighting concept for the retail space plays with hidden elements and reflections. Placed behind mirrors or within the slab's masonry arches, the lighting produces a warm atmosphere. This idea is further enhanced with the use of wooden finishes above the perimeter furniture, the sliding doors and the staircase.

As a result, this simple and rapid intervention, has fully transformed the small and dark basement.